Current open position at IST:
Tenure-track Junior Professorship for Systems Theory and Automatic Control
For PhD student and postdoc applications:
More information on the research areas in our group are given at our research topics site.

In your application, please send
a detailed CV,
copies of degree and diploma certificates,
a full list of courses taken including grades
(please provide copies of the official university transcripts and an English or German translation, if applicable),
a list of publications (if applicable),
a short statement of purpose/interest, in which you give details regarding your interests, your motivation, and your goals for the immediate and longer term future, and
some reference contacts.
A copy of any papers published, or a thesis, would also be of help.
Please send your PhD and postdoc application to the professor you would like to work with.
Contact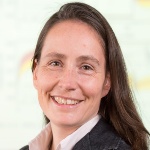 Nicole Radde
Prof. Dr. rer. nat.
Systems Theory in Systems Biology